Quotations and aphorisms by
Jonathan Maberry

:

With 'Extinction Machine,' I wanted to start some conversations about whether we're alone in the universe and what that might mean.
~Jonathan Maberry






Link:

When I was in middle school, the librarian there was secretary for a couple of groups of professional writers. She introduced me to Ray Bradbury and Richard Matheson, and I became very friendly with them over a period of two years. Both of them were very generous with their time, guidance and advice.
~Jonathan Maberry






Link:

When I first encountered the 'Sigma Force' novels - long before I became friends with Jim Rollins - a bookseller told me that these stories were about 'geeks with guns.' While not entirely accurate, that's pretty close to the mark, and that really speaks to me.
~Jonathan Maberry






Link:

Write the best book you can, the one that demands to be written, no matter what genre it is. Even a trend the trades tell you has gone stale can be revitalized by a superb piece of writing. It'll never be revitalized by someone jumping on a trend bandwagon.
~Jonathan Maberry






Link:

I write every day. Most weekdays, I write about ten hours a day. That doesn't mean eight hours of surfing the Net or watching videos on YouTube. I park my butt in a chair and write... I learned that writer's block is a myth created by people who don't have, or understand, a writing process.
~Jonathan Maberry






Link:

Making playlists can kill a whole afternoon for me. I like building very specific playlists for new writing projects. In a strange way, choosing certain songs is part of the process of plotting the book out. I pick songs that I think with resonate with characters, their personality quirks, relationship dynamics, action scenes, and so on.
~Jonathan Maberry






Link:

'V-Wars' is a head-on collision of real-world science, terrorism, special forces action, ethics, politics and an exploration of what defines us as human.
~Jonathan Maberry






Link:

I don't aspire to write like Steve King. Sure, I admire his work, and I think he's a hell of a nice guy; we met shortly after my first Stoker win. I aspire to write like Jonathan Maberry.
~Jonathan Maberry






Link:

When people ask me about what I learned from martial arts, I don't talk about favorite punches or kicks, or about fights won or lost. I talk about learning self-discipline, about ethics and manners and benevolence and fairness.
~Jonathan Maberry






Link:

If you battle monsters, you don't always become a monster. But you aren't entirely human anymore, either.
~Jonathan Maberry






Link:

One of the most delightful parts of being a writer is connecting with people via social media. I devote ten minutes out of every writing hour to Twitter, Facebook, Goodreads, LinkedIn, Pinterest, and other sites. I don't use assistants for that. It's me and all of my friends, fans, readers, and colleagues on the crazyboat.
~Jonathan Maberry






Link:

Jim Rollins is the king of the weird science action genre.
~Jonathan Maberry






Link:

My favorite monster has always been the zombie. They are so much fun. They can be scary, pathetic, sad, funny, tragic, even heroic. They are the most elastic monster because, even with all of that, they don't interfere with telling stories about the humans. They serve as threats and metaphors, but they allow the story to be about people.
~Jonathan Maberry






Link:

Like most writers, I read deeply into the genre in which I write.
~Jonathan Maberry






Link:

When my writing career took off, it was pretty easy to keep my ego in check because old-school martial arts isn't about ego gratification. It's about maintaining a balanced view of the world and your place in it.
~Jonathan Maberry






Link:

'Bad Blood' tells the story of Trick, a teenage slacker on the losing side of a fight with cancer. When he's attacked by a vampire, he figures it's game over. Except that the chemo drugs in Trick's blood poison the vampire.
~Jonathan Maberry






Link:

Get your butt in a chair and write. If it comes out weak or bad or clunky or ordinary, then accept that this happens to everyone. Everyone. Get it down, get it done, and fix it in the rewrite. Just like everyone from Stephen King to J. K. Rowling to Chuck Palahniuk does.
~Jonathan Maberry






Link:

My 'Rot & Ruin' series is a post-apocalyptic adventure for teens. My 'Joe Ledger' novels are science-based action thrillers for adults. My 'Dead of Night' stories are zombie tales for adults; my 'Pine Deep Trilogy' is classic horror for adults, and I've written nonfiction books on topics ranging from martial arts to folklore.
~Jonathan Maberry






Link:

By the time I finished the first series, 'Marvel Universe vs. Punisher,' I knew that there was a lot more story to tell.
~Jonathan Maberry






Link:

I have been an Avengers fan since the middle 1960s. I grew up with them, and I've imagined a hundred different versions of an Avengers movie. I think I even have a script I wrote back in eighth grade, 'Avengers vs. the Mole Man.' Truly dreadful, but a work of love.
~Jonathan Maberry






Link:

When we look at the flowers, we suddenly forget so many important things. We forget that all flowers die. We forget that winter will come again. We forget that nothing really endures and that, like the flowers that die at the end of the growing season, we'll join them in the cold ground.
~Jonathan Maberry






Link:

Wolverine is a world-weary old warrior. His rage issue notwithstanding, I see him as someone with the tortured soul of a poet, but one who has seen too many friends and lovers die. Even with that, he has grown into a leader and a true hero.
~Jonathan Maberry






Link:

I love weird science. I love weird action. I love weird characters.
~Jonathan Maberry






Link:

I wrote a novel, Ghost Road Rules, and as soon as it was done and polished, I began reaching out to agents. I ignored the frequent advice to 'shoot low and try for a low-level agent because they're the only ones that will take a flyer on a new author.' That sounded like bad advice to me.
~Jonathan Maberry






Link:

My first book deal was actually for a textbook - 'Judo and You' - that I wrote while teaching at Temple University. A scout for Kendall-Hunt came looking for someone to write the book, and even though it wasn't a course I was teaching there, I agreed to write it.
~Jonathan Maberry






Link: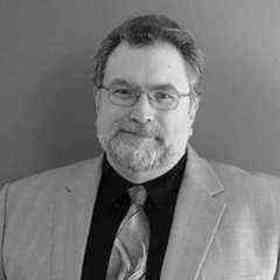 Find Jonathan Maberry on Ebay!
Share:
Permalink:

Browse: