Quotations and aphorisms by
Jonathan Grayer

:

It has always been clear that The Washington Post is a company that is set up for the purpose of protecting the long-term interests of its assets and held together as a holding company.
~Jonathan Grayer






Link:

The SAT plays an important role in helping admissions officers around the country sort out students, well-deserving students from 20,000 high schools that have different curriculums, different grading standards, and different ability to help students get ready for college.
~Jonathan Grayer






Link:

We are convinced that Organic Avenue is extraordinarily well positioned to become a national leader in both the rapidly growing $5 billion organic juicing industry and the $75 billion natural foods industry, driven by an increasing number of consumers moving towards a healthier diet of organic foods.
~Jonathan Grayer






Link:

We are in a time, because of the proliferation of online media and a hundred channels on cable, where teenagers and young adults and eight- and nine-year-olds do not read enough. And the SAT is very unforgiving for students who do not read.
~Jonathan Grayer






Link:

I was 25 when I was made director of marketing at 'Newsweek.' I was 29 when I was made chief executive officer of Kaplan Educational Centers. I was raised to be confident.
~Jonathan Grayer






Link:

At some of our most competitive universities, 17 times the amount of students that can go to the school, apply. And these applicants are from all over the country, and admissions officers need ways to sort through them. The SAT is just one of those things.
~Jonathan Grayer






Link:

I don't think anyone thinks that the SAT score is a measure of your innate intelligence. It is not. That is a fallacious concept, and we at Kaplan, and others who are in a position, should be out there making sure people know this is nothing, this score does not have anything to do with your innate intelligence.
~Jonathan Grayer






Link: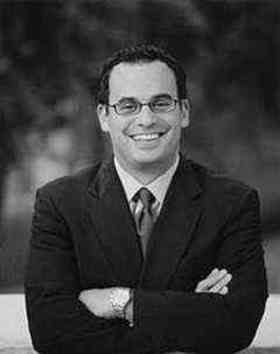 Find Jonathan Grayer on Ebay!
Share:
Permalink:

Browse: