Quotations and aphorisms by
John Salley

:

I'm a Michael Jordan fan just like everyone else. I just don't think he's the greatest player ever.
~John Salley






Link:

I went into raw vegan for a while, but I prefer cooked food, the way it smells, the way it feels going through your system.
~John Salley






Link:

Any kind of blockage is heart disease; when you have a blood clot anywhere, that's heart disease. When Wilt Chamberlain died, strongest man I ever met in my life, I started paying attention.
~John Salley






Link:

In 1981, when I went down to visit Georgia Tech, I watched Michael Jordan play and literally get ridiculed for taking a jump shot in the championship game that went off the backboard, and they won. People are forgetting that Michael was just one of the players when they went to the Dream Team.
~John Salley






Link:

No one asks the cow or the chicken where it gets its protein. I eat about 4,000 or 5,000 calories a day, and I cook for myself. I also have a line of cooks that work with me - some raw, some vegan.
~John Salley






Link:

I think the greatest player I've ever played against was Magic Johnson. Next, was Larry Bird. Then, Kareem Abdul-Jabbar.
~John Salley






Link:

I eat a lot of kale, and I drink about half a gallon to a gallon of water a day.
~John Salley






Link:

I was a vegetarian first. I had high blood pressure at 27, everybody in my family died of cancer, and I knew it was in the food, so I changed my diet.
~John Salley






Link:

The hardest guy I had to guard: Hakeem Olajuwon. No one can guard Hakeem. And then, Kevin McHale.
~John Salley






Link:

You fouled a guy who needs to be fouled. If he's going to the basket, you don't give a knick-knack foul and then argue with the ref. You foul him so he knows, so the next guy coming behind him knows, so his team knows you can't go in the lane.
~John Salley






Link:

If you're a professional athlete, and after the game, you're eating at the same place that somebody in the audience is eating at? You're making a mistake.
~John Salley






Link:

I explain to athletes, you're supposed to be a well-oiled machine. You're supposed to be in better shape than the people watching you. You're supposed to be an unbelievable specimen of a human being. You have to treat your body different while you're performing.
~John Salley






Link:

I'm John Salley, and I'm a vegan. I'm a vegan because I'm only four pounds heaver than I was in 1989.
~John Salley






Link:

There's no reason that America should be No. 1 in obesity; we have the greatest country in the world.
~John Salley






Link:

The thing about the NBA, any pro sport, is, guys don't know how to take care of their body.
~John Salley






Link: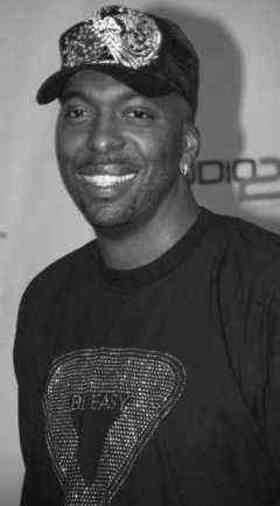 Find John Salley on Ebay!
Share:
Permalink:

Browse: