Quotations and aphorisms by
Joe Abercrombie

:

I span the entire geek spectrum.
~Joe Abercrombie






Link:

I think the further away you get from completing a book, the more responses you see to it from readers, the more your own tastes and opinions shift and the more you start to see things you could have written differently in the detail, or done differently on the broader scale of plot and character.
~Joe Abercrombie






Link:

'The Blade Itself' was my first book. Probably I should've tried a few short stories first, but for some reason I decided to begin with Everest.
~Joe Abercrombie






Link:

As a writer, you have to first of all write what you want to. Listen to advice, by all means, but don't get bogged down in it.
~Joe Abercrombie






Link:

I just think TV is becoming more and more interesting in a way. Films are more and more derivative, you know, whether it's 'Transformers 2' or 'Shrek 5', or it's yet another iteration of another kind of clone of something else. It's a bit depressing in a way.
~Joe Abercrombie






Link:

Sometimes when I'm really enjoying a book, I'll read a sentence or paragraph and just think - how can someone's head be wired in such a way that they'd come up with that?
~Joe Abercrombie






Link:

I got into reading a lot of noir and a lot of thrillers as well, and I really admired the plotting about those and the way that they can surprise you. And obviously to surprise people and to have twists in the tale, you have to plan quite carefully.
~Joe Abercrombie






Link: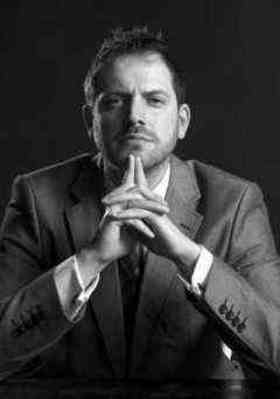 Find Joe Abercrombie on Ebay!
Share:
Permalink:

Browse: