Quotations and aphorisms by
Jo Beverley

:

When I settled to writing seriously, which would be in my 30s, I did expect to be published eventually, but my aspirations weren't very high. A published book and a few appreciative readers was my idea of heaven.
~Jo Beverley






Link:

I don't do guilt, but if I were to squint in that direction, it's probably enjoying simple computer games like Zuma. But I regard such things as part of my hand-eye coordination workout.
~Jo Beverley






Link:

I've always loved history, from my youngest memories. My father enjoyed the great stories of history, like Hereward the Wake, Robin Hood, and Richard the Lionheart, and he shared them with me. I went on to do a degree in history, though I found it rather dry, because it was mostly about politics rather than dashing individuals!
~Jo Beverley






Link:

Venice is truly magical. The Devon-Dorset coast in England is so beautiful, and its sandstone cliffs are full of fossils, which can make for some very exciting walks. And I love Halifax, a great place with all the modern things you could want, plus a wonderful sense of history, and, of course, the sea.
~Jo Beverley






Link:

I grew up in a small hotel with many rooms, so when I became aware of 'The Lion, the Witch, and the Wardrobe,' I inspected all the wardrobes, sure one had to be a portal to another world. I was also a true believer in faeries, and perhaps still am.
~Jo Beverley






Link:

I don't think I wrote stories down when I was young, but I certainly made them up, perhaps sometimes losing track of the border between reality and make-believe.
~Jo Beverley






Link:

When a gently born spinster has little money, her choices are few. She might receive an offer of marriage, but it's unlikely to be from a wealthy man, so she'll have a hard life trying to make ends meet for her growing family.
~Jo Beverley






Link:

I wouldn't like to live in a castle now, but I'd enjoy a visit to Restormel in Cornwall in its 13th century prime. It's a circular castle with the rooms built against the outer walls and quite intimate in size. Life there wouldn't follow the pattern of more classic castle design.
~Jo Beverley






Link:

What I'd love to do would be to bring a person from the past to me. In that case I'd pick Jane Austen, because I'd like to know what really made her tick. It's my opinion that she was inhibited by her family and a desire to do the right thing. Away from all that, I believe she'd show new facets and enjoy the adventure.
~Jo Beverley






Link:

I taught woman-centered childbirth classes for five years and have a particular interest in the history of childbirth practices.
~Jo Beverley






Link:

There's a magical energy and power from the ocean. I was born in a room overlooking the sea, in the middle of a storm. Perhaps, then, it's not surprising that shores touch my soul. Science might disagree, but I think there's a difference in the air on a coast - the positive ions, perhaps.
~Jo Beverley






Link: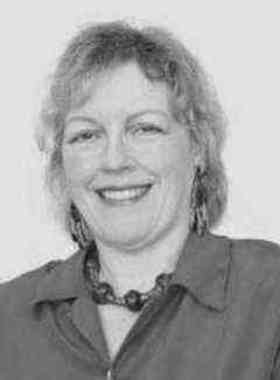 Find Jo Beverley on Ebay!
Share:
Permalink:

Browse: