Quotations and aphorisms by
Jeremy Heimans

:

Perhaps the most encouraging trend is that, through technology, people are realizing how much agency they actually have. Technology has revolutionized the way we eat, live, communicate, socialize, learn, and do. We see enormous potential to create lasting, positive change in the way the world works by doing what we are doing.
~Jeremy Heimans






Link:

Before we had the Internet, I organized a fax campaign against the first Iraq war. We blasted faxes to the hotel where James Baker and Tariq Aziz were having their final meeting before the two sides went to war. Much more recently, I co-founded Avaaz and Get Up, which inspired the creation of Purpose.
~Jeremy Heimans






Link:

I am the CEO and co-founder of Purpose - a social movement incubator and agency. We work on ways to help millions of people combine their power as citizens, consumers and cultural agents.
~Jeremy Heimans






Link:

You must engage at the level of people's higher order values, and in doing so, you can engage them in a meaningful way on a large number of issues.
~Jeremy Heimans






Link:

Politics have been changed forever because of people. The Internet is one of the tools that has helped. And it isn't just politics. The new networked dynamics that are now possible with these new forms of communication are also changing the way people engage as consumers that demand more social value from corporations.
~Jeremy Heimans






Link:

From the age of 8, I was running media campaigns on global issues back home in Australia. I was ever so slightly precocious. I would meet with senior Australian government officials, including the prime minister and foreign minister, proposing various solutions to third-world debt and malnutrition.
~Jeremy Heimans






Link:

Building up an organisation is like starting a social movement. At the center of everything is the core team. I have the honor of working with some phenomenal people at Purpose who are at the top of their fields. That energy and common purpose among the team is what inspires me and where the magic happens.
~Jeremy Heimans






Link:

One example of 21st century activism we are engaging in is All Out, a first-of-its-kind global movement to advance the interests and rights of LGBT people. All Out is bringing together people of all identities to build a world in which everyone can live freely and be embraced for who they are.
~Jeremy Heimans






Link: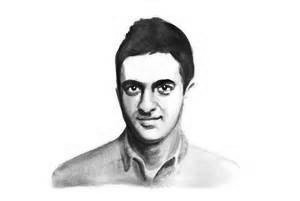 Find Jeremy Heimans on Ebay!
Share:
Permalink:

Browse: