Quotations and aphorisms by
James Roday

:

Leonardo Dicaprio didn't change his name, Emilio Estevez didn't change his name. But every case is different. I only have one reference of what my career was and I was very, very blessed and very, very lucky, and it got started very quickly after college. And I only know that by going with Roday.
~James Roday






Link:

I get star-struck anytime I meet performers that I grew up watching and appreciating. I mean, it's still incredibly surreal to me that I was a kid in San Antonio watching movies and then now I'm working with some of the people that were in those movies. I don't think it'll ever stop being surreal on some level.
~James Roday






Link:

I think what we do is fairly unique on 'Psych,' and we just have to keep doing that because that's what got us where we are.
~James Roday






Link:

I was a strange, dark little dude. I fell in love with horror movies, at a very early age. Somehow, as a first grader, I was able to convince my parents to let me go see stuff like 'An American Werewolf in London' in theaters, so I was headed in that direction anyway.
~James Roday






Link:

And I have to say, for the record, my favorite line from 'Without A Clue' is after Michael Caine pokes a dead body with a stick and announces to everyone, 'It is my opinion that this man is dead.'
~James Roday






Link:

Kids love watching adults act like children. It's that spirit they can relate to.
~James Roday






Link:

My father is Jaime Rodriguez from San Antonio, Texas, and I've got one whole half of my family that's Mexican through and through.
~James Roday






Link:

I remember one night, my parents were out at a function of some kind and I had just gotten cable in my room. That was a big deal, and I saw 'Blue Velvet' on HBO. It blew my mind in a way that I don't think children's minds are supposed to be blown, but they probably shouldn't be watching 'Blue Velvet.'
~James Roday






Link:

'Twin Peaks' is my favorite show of all time.
~James Roday






Link:

Actors geek out over athletes. Everyone knows that.
~James Roday






Link:

I did nothing but theater until, I guess, '99. I was all the way through college the first time that I had stepped in front of a camera. And it's weird; it's definitely a transition.
~James Roday






Link:

When he came to television, there was no way I wasn't going to watch. Of course, he delivered everything that you would expect David Lynch to deliver, and more, and he was doing it in primetime network television. Even as a 14-year old, I wanted someone in the room with me that I could look over and say, 'Can you believe we're watching this?'
~James Roday






Link:

I usually just pick a genre of movie that I feel like saluting and then go off and come up with something that I can sort of pay homage to. That's the great thing about our show is we've sort of created a landscape for 'Psych' where we're kind of allowed to go off and give shout-outs to movies that we love, genres that we love.
~James Roday






Link:

I would say I've actually done a lot more comedy than I've done drama. It's weird the way that worked out, because when I came out of theater school I took myself way too seriously, so it's kind of ironic that I ended up sort of going down the comedy path.
~James Roday






Link:

I'm a sports fanatic. It's hard for me to commit to the weekly, episodic nature of television, so for me, anytime that I can put a game on, that's what I do.
~James Roday






Link:

I came from Texas, I was studying theater at NYU, and I thought for sure that my lot in life would be to get the best bartending job I could find and do theater in New York. And that was a good life.
~James Roday






Link:

Have I ever pretended to be something? I think back in college I think I might have told a girl that I was a professional tennis player once. And then, of course, she had never heard of me so I had to dig deeper. 'I'm just sort of on the playing satellites. You know, I'm kind of working my way up. I'm not ranked in the top 100 or anything.'
~James Roday






Link:

My plan was to go to New York and do some theatre, and then I got the script for 'Psych.' I was like, 'Ahh - just as I thought I was out, you pulled me back in!' I had a great meeting with the show creator and we laid out the parameters to make the show work: what I would do, what he would let me do.
~James Roday






Link:

I'd describe 'Psych' as 'Real Genius' meets 'Django Unchained.'
~James Roday






Link:

I would say I'm more fascinated by Big Daddy V than I am necessarily a huge fan of Big Daddy V. He simply threw on the double-strapped unitard... and now he's some sort of fearsome, fighting, wrecking machine.
~James Roday






Link:

They just think I'm a white dude. Every once in a while someone thinks I'm Jewish. I get a lot of stuff, but never Latino.
~James Roday






Link:

Look at every show on television; it's derivative of another show that came before it. It was only a matter of time. So all you 'Mentalist' fans, it's okay to like the show, but don't be in denial of where it came from. Friday nights, U.S.A., basic cable-style baby.
~James Roday






Link: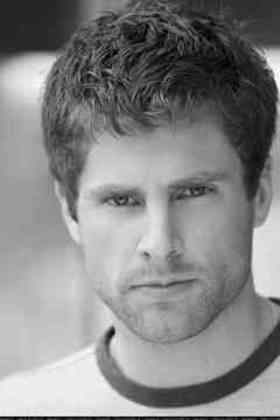 Find James Roday on Ebay!
Share:
Permalink:

Browse: