Quotations and aphorisms by
James Burrows

:

I have a fun clause in my contract. If I'm not having fun, I can leave.
~James Burrows






Link:

My father was weaned on books. I'm halfway between being weaned on books and weaned on television. And if you're weaned on television, you're not as good a writer as if you were weaned on books.
~James Burrows






Link:

My father was Abe Burrows, who was a Broadway legend. 'Guys and Dolls,' 'How to Succeed,' 'Cactus Flower,' '40 Karats,' 'Can-Can,' 'Happy Hunting,' 'Reclining Figure,' it goes on. He was a legend, and when I was growing up, I was Abe Burrows' kid. That was my self-esteem.
~James Burrows






Link:

I'll tell you what I love about directing: the surprise. You never know what's going to happen with your piece until an audience weighs in.
~James Burrows






Link:

Script comes first, then the actors, then you gotta be lucky enough to get the right time slot. Then people have to watch.
~James Burrows






Link:

I know what's funny, and I probably know the best way to deliver the joke. Whether it's walking out of a room, facing that way, facing this way. I just have a sense of that.
~James Burrows






Link:

Sometimes an actor will stumble on the joke, and I'm right on them. Back it up before the audience hears the bad version of the joke, because humor is 90% surprise. If they know what's coming, they won't laugh as hard.
~James Burrows






Link:

Most of the pilots I choose do not have high-concept ideas, so for me it's not the idea as much as the execution of the idea, and if the idea, like you take a bar in Boston, that's not a high-concept idea. But if it's executed well, it makes a great show.
~James Burrows






Link:

Networks are reluctant to take a chance. They put on shows that they know will work on some level, but to get the innovative show, it's very difficult.
~James Burrows






Link:

I remember on the pilot of 'Will and Grace' some executives from NBC saying to me, 'There are too many gay jokes.' I said, 'If not on this show, then what show?'
~James Burrows






Link:

I didn't have the drive; I never wanted to be in show business. I went into my father's business because of osmosis.
~James Burrows






Link:

On 'Taxi,' I had the great fortune of directing many wonderful episodes, none more classic than Reverend Jim's driving test. It was maybe the funniest show I did.
~James Burrows






Link:

The best thing for an actor is to try it his way. The way they do it may not work, but it may inspire me to try something else.
~James Burrows






Link: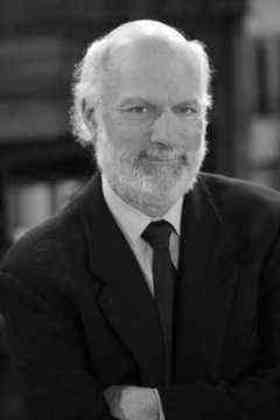 Find James Burrows on Ebay!
Share:
Permalink:

Browse: