Quotations and aphorisms by
Jade Jones

:

To have this gold medal around my neck is just bonkers and still hasn't really sunk in.
~Jade Jones






Link:

I think it's when I won the Youth Olympics I thought, 'I can really get gold in London.'
~Jade Jones






Link:

I now have Youth Olympic, Olympic and European Games titles, which is a dream. I didn't fight that well and just scraped through a lot of the fights, but winning is a relief, and it's more points towards the Rio Olympics, which takes a bit of pressure off me.
~Jade Jones






Link:

Because I am Olympic champion, everyone assumes I am this perfect athlete who should never lose. Every time I step in the ring, I am expected to win.
~Jade Jones






Link:

It's amazing to get one Olympic gold, but you have to be a legend to get two. And that's definitely my aim.
~Jade Jones






Link:

To be the first British athlete to win a gold is amazing, but to win it in the U.K. is something else. Also, having my family here with me has made it extra special, and I know all my friends back home have been cheering me on and putting posters in their windows. I want to thank them all.
~Jade Jones






Link:

I want to be European, world and Olympic gold medallist.
~Jade Jones






Link:

I used to be a person who just peaked for the big events, not doing too many competitions, but now you've got to go round chasing all the points because if you're not taking them, someone else is.
~Jade Jones






Link:

Everyone has a few little quirks in their preparation - I just tend to do the same sort of things as I did in previous competitions - but there's nothing too weird, sticking with lucky knickers or socks! For instance, I'll see my family the day before a fight but won't see them on the day.
~Jade Jones






Link:

The hunger has come back now because I want to be a double Olympic champion. I want to be a legend.
~Jade Jones






Link:

With taekwondo, anything can happen, really. You get bad days; you get good days of training, so you've just got to hope that you're on it on your day.
~Jade Jones






Link:

Milk is a really important part of my diet. For London, I had to be in the best shape of my life, and having milk every day played a part in that.
~Jade Jones






Link:

The Olympics was always my be-all and end-all, so when I won, it was the best feeling in the world. But I didn't realise how much it would affect me mentally. All that pressure. I was only 19; I still didn't know everything about taekwondo, I wasn't experienced. I just did amazing on that day and won.
~Jade Jones






Link:

Psychology is a big part of sport that some people do not realise. But it is a skill you have to practice.
~Jade Jones






Link:

Winning the Olympics was an amazing feeling, but afterwards, it was a bit like, 'What do I do now?' So I lost a bit of motivation going back into training and competitions; I had so much pressure on me. I kept thinking, 'I'm the Olympic champion. I can't lose' - being only 19 and having to deal with all that pressure.
~Jade Jones






Link:

I am Olympic champion for life, and I have learned to enjoy what that means.
~Jade Jones






Link:

After the Olympics and being on such a high and then losing in the World Championships, I was distraught. But now, looking back on it, I think it was the biggest blessing. I was going into every fight thinking I have to win because I am Olympic champion and putting too much pressure on myself. I lost my hunger and stopped enjoying my taekwondo.
~Jade Jones






Link:

I just like to have cereal in the morning, but it'll be those cluster things - it's a bit random - and through the day, I like just pasta, plain pasta with a bit of sauce on it, never too much in case I get a bad belly... and jelly just before I go on for a bit of energy!
~Jade Jones






Link:

I had been thinking, 'I've got to win because I'm Olympic champion'; actually, no, it's, 'I'm an Olympic champion for life,' I can just enjoy the rest.
~Jade Jones






Link: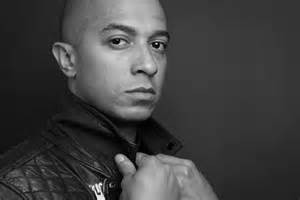 Find Jade Jones on Ebay!
Share:
Permalink:

Browse: