Quotations and aphorisms by
Jack Keane

:

Afghanistan remains an opportunity to deal al Qaeda a vital strategic blow, especially since we have abandoned all operations - including counterterrorism operations - in Iraq.
~Jack Keane






Link:

I believe, for a long time, protracted wars test the will of any democracy, to be sure, and people will underwrite a protracted war if they see some progress. But if they don't see progress, and it appears to be futile and useless, then that political support begins to evaporate rather quickly.
~Jack Keane






Link:

In Washington, D.C., in 2006, Democrats had long since given up on the war in Iraq in terms of any tangible political support for it. The new factor was the Republicans were beginning to give up as well, and they were truly challenging the strategy and the lack of success.
~Jack Keane






Link:

Everybody wants to talk about sectarian conflicts of the war in Iraq, but the fact of the matter is, Sunnis have lived with Shias in harmony more in the confines of Iraq, in that land, than they have been in conflict. That's an historical fact.
~Jack Keane






Link:

In my own mind, it is profoundly disappointing to see what has occurred in Iraq given the sacrifice of our troops, given our commitment to removing Saddam Hussein and putting in place a fledgling government that would have a chance for a stable, secure Iraq.
~Jack Keane






Link:

Afghanistan is where much of the al Qaeda journey began. It is the main site where Osama bin Laden, Mullah Omar and their cohort rose to prominence fighting the Soviets in the 1980s. Afghan territory holds special significance to the group, which is committed to retaking it and re-establishing it as the base of a global movement.
~Jack Keane






Link:

The Taliban has not, in my judgment, in any significant way changed their fundamental goal and objective, which is to take over Afghanistan and return to running that country. It doesn't mean that we shouldn't have negotiation talks with them. I think we should. But we've got to be clear-eyed about it.
~Jack Keane






Link:

Despite the obvious intelligence and security failures that contributed to the attack against the U.S. Consulate in Benghazi, the reality is that in one night, an al Qaeda-affiliated group destroyed a diplomatic post, killed a U.S. ambassador and three other Americans, and forced an end to clandestine U.S. activity in the area.
~Jack Keane






Link: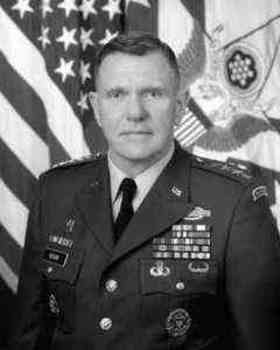 Find Jack Keane on Ebay!
Share:
Permalink:

Browse: