Quotations and aphorisms by
Gnash

:

All I can hope for is songs that feel special and songs that make people feel.
~Gnash






Link:

I was at a Thai restaurant when 'i hate u, i love u' hit the million-listen mark. It was weird because nothing else I released before had gotten that high at all.
~Gnash






Link:

Today's a beautiful day, and yesterday was a beautiful day, so that means it's a great life.
~Gnash






Link:

My label, my genre, my everything is happy sad - I do a smiley face with eyes on both sides. So basically to me, it's totally okay to be happy and sad at the same time, it's totally okay just to be sad, it's totally okay to be happy.
~Gnash






Link:

We went through an era of big dance records, an era of hip-hop being the biggest thing on the planet. The people who really break through are the people who are not afraid to express themselves in how they feel.
~Gnash






Link:

I've been a DJ since I was about 13, and I started out as a hip-hop DJ. So I was always playing records that would just get people going. I was just doing parties and high school dances and whatever, and then, progressively, I started making my own music, writing little songs here and there, but it was never anything crazy.
~Gnash






Link:

Home is where I'm most comfortable.
~Gnash






Link:

My real name is Garrett Nash, so G is just the g and nash.
~Gnash






Link:

Life is all about balance and following what the universe provides for you.
~Gnash






Link:

One of the biggest things growing up that my dad taught me is that if I was okay to talk about my feelings and express how I felt and not get angry, then he would listen to me. If I had issues, I would just tell him, 'Here's how I feel, this is what I'm feeling,' either with him or with my mom.
~Gnash






Link: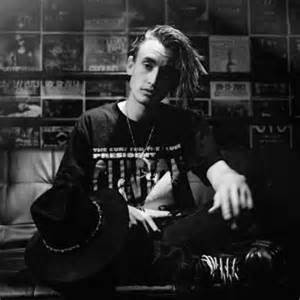 Find Gnash on Ebay!
Share:
Permalink:

Browse: