Quotations and aphorisms by
Fred Barnes

:

Obama sounded like Al Gore on global warming. The more the case for man-made warming falls apart, the more hysterical Gore gets about an imminent catastrophe. The more public support his stimulus bill loses, the more Obama embraces fear-mongering.
~Fred Barnes






Link:

Candidates don't have to deal with reality. They talk about the wonderful things they can accomplish as if advocating them is the same as achieving them. They live in a world of political make-believe in which everything from reconciling conflicting interests to paying for costly programs is easy.
~Fred Barnes






Link:

Presidents with strong nerves are decisive. They don't balk at unpopular decisions. They are willing to make people angry. Bush had strong nerves. Clinton, who passed up a chance to eliminate Osama bin Laden, did not. Obama is a people pleaser, a trait not normally associated with nerves of steel.
~Fred Barnes






Link:

President Obama insists he's a free-market guy. But you have to wonder whether he understands how a free economy really works.
~Fred Barnes






Link:

Obama specializes in knocking down straw men. 'I reject the view that says our problems will simply take care of themselves,' he said, implying that's the view of Republicans. It's the view of almost no one.
~Fred Barnes






Link:

The mainstream media may have trouble resisting the temptation to declare that Karl Rove has been demoted, but the truth is quite the contrary. By giving up his role as deputy White House chief of staff, Rove has been freed to do what he does best: shape big issues and develop strategies to win elections.
~Fred Barnes






Link: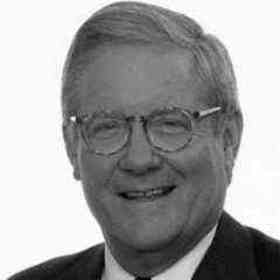 Find Fred Barnes on Ebay!
Share:
Permalink:

Browse: