Quotations and aphorisms by
Forest Whitaker

:

Stereotypes do exist, but we have to walk through them.
~Forest Whitaker






Link:

I can play a man who's despicable. But I'll still look inside him to find a point of connection. If I can find that kernel, audiences will relate to me.
~Forest Whitaker






Link:

I really wasn't even sure if I should continue acting. I would like try and figure out if I could be good enough to do it. It was like 10 or 12 years into my career before I felt like maybe I can do it. It was such a different time than now.
~Forest Whitaker






Link:

I care about people. In the end, I think they feel it. It comes across, regardless of the character I'm portraying.
~Forest Whitaker






Link:

In a lot of films, they're showing more complete, developed characters of diverse ethnic backgrounds. The larger concern is to be able to tastefully explore the stereotypes, and still move past them to see the core of people.
~Forest Whitaker






Link:

It is possible for a kid from east Texas, raised in south central LA and Carson, who believes in his dreams, commits himself to them with his heart, to touch them and to have them happen.
~Forest Whitaker






Link:

As an actor, I've always wanted to do characters that would help me find my connection with others and connect all of us together. You always want the energy of the character, the spirit of the person, to enter you. I've been doing this for 26 years and some of the things I've done are always with me.
~Forest Whitaker






Link:

I'm an actor. And I guess I've done so many movies I've achieved some high visibility. But a star? I guess I still think of myself as kind of a worker ant.
~Forest Whitaker






Link:

When I was a kid, the only way I saw movies was from the back seat of my family's car at the drive-in.
~Forest Whitaker






Link: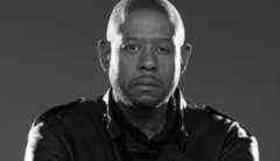 Find Forest Whitaker on Ebay!
Share:
Permalink:

Browse: