Quotations and aphorisms by
Fiona McIntosh

:

For me, a great fantasy is real people, a world I recognise, human struggle and magic. You've got to have magic to make a fantasy work. But I like my magic to be subtle. I don't want magic coming out of the hands of wizards. I want it to be pervading, sinister somehow.
~Fiona McIntosh






Link:

I don't see myself as an artist, as a writer. The sort of writing that I do, which is popular fiction, it's work. I have contracts to fulfil, and I have deadlines to meet.
~Fiona McIntosh






Link:

When I first decided I was going to have a go at writing a book - and really, it was a mid-life crisis - I was 39. I was in business with my husband; we had a very busy lifestyle and quite a hectic schedule running this flourishing business in travel, and I found myself waking up and realising that I didn't want to do this anymore.
~Fiona McIntosh






Link:

Readers want to have the confidence that you understand the era in which the book is set, so for 'The Perfumer's Secret,' I needed to know everything about the First World War from a French perspective. I had to understand those people and that town in 1914.
~Fiona McIntosh






Link:

What I find is that it's the middle-aged authors who have lived a life who have the most important, interesting voices. They just need someone to give them the key to unlock the door.
~Fiona McIntosh






Link:

We travel a lot from Australia and deliberately route ourselves through the U.A.E. because my whole family loves the place.
~Fiona McIntosh






Link:

Fantasy was something I'd read as a child. And, in fact, my teachers despaired a little bit because I refused to give up Enid Blyton. Then I walked through the wardrobe with C. S. Lewis, and I don't think I actually have returned fully from the wardrobe. So, fantasy was something that was in my life from quite young.
~Fiona McIntosh






Link: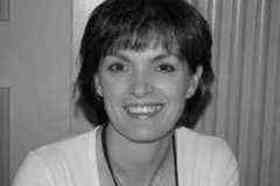 Find Fiona McIntosh on Ebay!
Share:
Permalink:

Browse: