Quotations and aphorisms by
Ernest Cline

:

I've never really collected anything other than old Atari cartridges. I only had, like, 12 Atari games as a kid, so at some point in my 20s I decided I was going to own all of them.
~Ernest Cline






Link:

I think it's a bit silly to brand the Internet as the 'downfall of youth.'
~Ernest Cline






Link:

I don't know if the '80s were unique, but we certainly got original, groundbreaking stuff at the time with movies like 'Back to the Future' and 'Star Wars' - movies that became classics.
~Ernest Cline






Link:

I notice when I'm at a party where I don't know anybody - even if I have nothing in common with somebody - we can still talk because we were raised by the same TV and cartoons and movies.
~Ernest Cline






Link:

I feel like I was hit by all of geek culture at once while I was growing up in the '70s and '80s. Saturday morning cartoons like 'Star Blazers' and 'Robotech.' Live action Japanese shows like 'Ultraman' and 'The Space Giants.'
~Ernest Cline






Link:

My favorite video game of all time is called 'Black Tiger'. It's a Capcom Dungeons and Dragons game from 1987. I have the actual arcade version sitting in my office.
~Ernest Cline






Link:

I noticed in the late 1990s that my friends and I were already nostalgic for the 1980s, and by the turn of the century, VH1's 'I Love the '80s' gave all of us an accelerated nostalgia for our generation.
~Ernest Cline






Link:

Before I became a full-time writer, I worked in tech support in those giant cubicle farms you see. I was surrounded by people who played video games all the time - sometimes actually in the call centers, playing online multiplayer games. I saw friends of mine who began to feel that going online was more compelling to them than real life.
~Ernest Cline






Link:

Once the people of planet Earth are all hanging out together online in a virtual world without any borders, I think it could change social networking, entertainment and even politics.
~Ernest Cline






Link:

I'm incredibly nostalgic for the '80s, because I think that's when Geek Culture really kicked in to high gear.
~Ernest Cline






Link:

I was 7 years old when the '80s began and 17 years old when they ended, so it was an incredibly formative decade for me.
~Ernest Cline






Link:

I have to avoid things like 'World of Warcraft' or 'Minecraft', otherwise I'd never get any work done.
~Ernest Cline






Link:

I spent most of my childhood welded to my Atari 2600, until I got my first computer, a TRS-80.
~Ernest Cline






Link:

I've wanted to own a DeLorean since I was 10 years old, but it always seemed like a silly daydream. Like owning the 'A-Team' van or something.
~Ernest Cline






Link: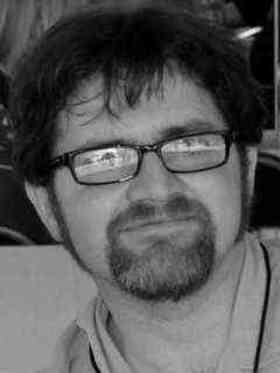 Find Ernest Cline on Ebay!
Share:
Permalink:

Browse: