Quotations and aphorisms by
Emily Rios

:

I would love to have a conversation with you when we're working, and if I'm at a basketball game, I'll probably talk to everyone there. That's different. But on the outside world, if I don't know you and you don't know me, I probably cannot sit there and have a conversation.
~Emily Rios






Link:

I want to steer away from the stereotypes that Latina women are categorized in. I feel like there are so many more opportunities for us. I like going out for those roles that says 'open ethnicity.'
~Emily Rios






Link:

I grew up in a highly Hispanic neighborhood. It was very rare to find any race other than Mexicans. I feel very comfortable around Spanish speakers and people from Mexico and people who don't always feel comfortable living in the U.S. because they are in fear of being deported.
~Emily Rios






Link:

You know, even growing up going to school, I had teachers that were against bilingual teaching. I never understood that. My parents always had me speak Spanish first knowing I was going to speak English in school.
~Emily Rios






Link:

In Latino culture, the quinceanera's a big thing - it's when a girl becomes a woman. But I think age is just a number - you become a woman with the responsibilities you take on and the decisions you make. I started realizing that every day is a gift - you have every day to be thankful you're alive.
~Emily Rios






Link:

When I was young, I thought it was normal to go to sleep to the sounds of sirens. People on my block were in the biggest gang in the city. They were my close friends - they showed me the ropes, who to watch out for.
~Emily Rios






Link:

TV kind of worked out naturally for me. I was fortunate to do a show like 'Breaking Bad' and then go straight into something like 'Friday Night Lights.' It's not something I focus on, but when they're great projects, I can't pass them up.
~Emily Rios






Link:

If I wanted to do TV full-time, 'Breaking Bad' is definitely the type of project I would want to do. But TV is not my favorite thing in the world. I definitely want to focus on film. It's what I grew up loving. It's always been about movies, movies, movies, movies, movies. I really want to make great films.
~Emily Rios






Link:

Anything you can do to express yourself is a form of art. That's why I love my craft so much. I always wanted to play other artists. If I can't play an instrument, then I want to play a character that can. There is an artist behind everything, and I think that's beautiful.
~Emily Rios






Link:

I like very dry humor. I don't like things that are over the top. I like subtlety. I like things that are nonchalant. I like characters that are sort of monotone and based in dark comedy.
~Emily Rios






Link:

I don't want to be rude, but I'm not that social. When I say, 'I never go out,' I mean, 'I never go out.'
~Emily Rios






Link: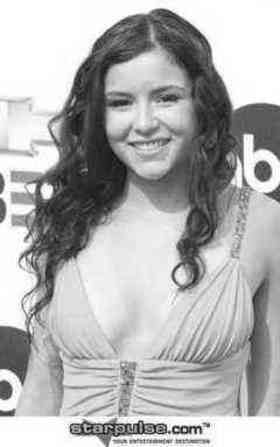 Find Emily Rios on Ebay!
Share:
Permalink:

Browse: