Quotations and aphorisms by
Elijah Kelley

:

I used to set out and do a film and say, 'This is going to be the biggest film I've ever done.' But that's not the right approach. The approach should be the work.
~Elijah Kelley






Link:

Doing an animation is nothing like anything you could ever experience. You get to be a kid again and just play dress up in a movie studio.
~Elijah Kelley






Link:

I'm an actor. I'm a singer. And I dance. To be able to do all these things is amazing. And to have similar-minded people all around you, doing what you love, is even more amazing.
~Elijah Kelley






Link:

Growing up in Georgia, it was sort of the last place to jump on the bandwagon of the integrated frontier. I have aunts and uncles and grandparents that experienced the 'whites only' and segregated schools.
~Elijah Kelley






Link:

John Travolta, I don't think anybody would not jump at a chance to work with a guy like him because he's gone from 'Grease' to 'Face Off' to, he's gonna do 'Dallas.' I mean, he's so great in his range, and he's truly a legend and a pro in our time.
~Elijah Kelley






Link:

'Party Up' is like 'Ferris Bueller's Day Off' crossed with 'House Party.' It's basically about this kid, my character, who's this smooth, intelligent kid who's petitioning to throw this big end-of-the-year-bash house party, and so he goes and manipulating different people and ruining lives. He somewhat has a selfish heart, but he's a nice guy.
~Elijah Kelley






Link:

I saw 'Hairspray' at the Pantages in L.A. It came to the Pantages right before I did the movie, and just being in New York sometimes and seeing the marquees and everything like that, I'm like, 'I really, really have to go experience a Broadway play.'
~Elijah Kelley






Link:

I have a growing resume, but it's because I'm very selective. There are a lot of actors in my position that are like me: they have an opportunity to make a lot of money early in their career, and they do that, and after that, there's nothing to sustain that. There's no art or interest in your craft from the people that want to see you.
~Elijah Kelley






Link:

I used to watch people like Raven-Symone and, you know, the Olsens at a young age, and Will Smith and people like that, and just looking at them at a young age on TV. And just thinking to myself, 'I can do that,' and questioning why I wasn't there.
~Elijah Kelley






Link:

I'd love to do Broadway. It's funny. I love it, but I've never actually seen an actual Broadway show, not even 'Hairspray.'
~Elijah Kelley






Link:

I grew up singing in church. I've been doing that since I was 3 years old. Singing was a blessing for me to do.
~Elijah Kelley






Link:

I can dance - I can dance a little bit. I can move. I don't - I'm not a - I don't proclaim to be a dancer, but I can move. But instruments, playing the drums, I probably play the drums better than I walk, better than I do anything.
~Elijah Kelley






Link:

My dream role? I think to play Sammy Davis Jr. and his life story.
~Elijah Kelley






Link:

I did everything in high school - I played tennis, I played basketball, I was in chorus, I was in the band, I even did the mascot senior year... I went to the football games, and at half-time I went across the field, met all the cheerleaders and got their numbers! The same year, I won prom king!
~Elijah Kelley






Link:

I want to be known as a triple threat. I have aspirations to win an Oscar and a Grammy, and I also want to win a Tony. I want to be one of those guys like Frank Sinatra or Sammy Davis Jr. that crossed all those barriers of entertainment.
~Elijah Kelley






Link:

When I graduated from high school, my mom and dad were saying I needed to go to college, but I said I wanted to pursue my dream of acting. At the end of my high school career, they quit their jobs, and we moved out to California on a leap of faith.
~Elijah Kelley






Link:

I can move, but I've never background-danced for anybody.
~Elijah Kelley






Link:

The biggest difference between L.A. and my hometown in Georgia is when Georgia goes to sleep, L.A. wakes up. So, like, in LaGrange, when people are going to sleep at 10, 11 to get up in the morning, we're just getting dressed to go out.
~Elijah Kelley






Link:

I grew up in a really small town: LaGrange, Georgia. There weren't a lot of creative outlets there, so I did local castings.
~Elijah Kelley






Link: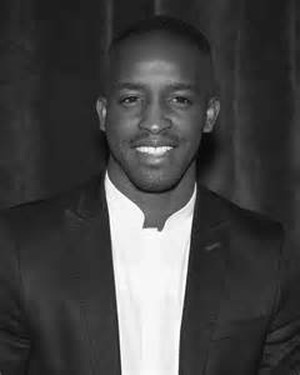 Find Elijah Kelley on Ebay!
Share:
Permalink:

Browse: