Quotations and aphorisms by
Diane Farr

:

I began auditioning for acting jobs at the ripe old age of 12. Thirty years later, including a 15-year run on television, I sometimes just get offers for work. Often, however, I am still required to run pell-mell around Los Angeles or New York, interviewing for film and TV jobs.
~Diane Farr






Link:

Sometimes I even feel funny to say I'm in a biracial marriage because people are like, 'Oh, he's Asian?' The subtext is, 'Who cares? You didn't marry a black person.'
~Diane Farr






Link:

I used to teach acting in a maximum security men's prison. I worked with guys with the most dysfunctional behavior problems. I probably learned more there than from my prestigious theater degree.
~Diane Farr






Link:

I did not work out while I was pregnant. I felt like I was having symptoms of a heart attack every time I worked out, so I enjoyed eating like a third grader and gained 55 pounds!
~Diane Farr






Link:

I look a little bit like Barbie and talk a little bit like Ken. It's easier for me to sit in the middle of the boys' club than to be surrounded by people concerned about getting their hair and nails done.
~Diane Farr






Link:

My parents really did believe in the Golden Rule. They really did believe that all people should be treated equally. They had friends of every culture, we celebrated different holidays, but really, secretly behind it, they had no problem telling me who I couldn't marry.
~Diane Farr






Link:

I judge preschool teachers and actresses shamelessly. The first five minutes I meet them.
~Diane Farr






Link: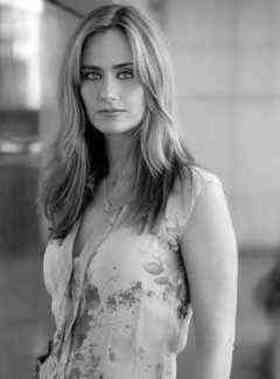 Find Diane Farr on Ebay!
Share:
Permalink:

Browse: