Quotations and aphorisms by
Del Close

:

The world is a slightly better place for having improvisation in it than it was before. There's something about it that says something positive about the human spirit, that a bunch of people can get together and by following a few simple traffic rules can create art and can entertain an audience and can thrill and exalt each other.
~Del Close






Link:

It's a grim business, this being funny. Every time you come up with a strong, satiric idea, the world tops it.
~Del Close






Link:

No one else has performed in a play after they've died, and I want to be the first person to do it.
~Del Close






Link:

The kind of improv that I'm particularly addicted to is the kind that... aims at creating a momentary, fragmentary experience that has a totality to it. It's kind of like fireworks. It's the more ephemeral of art forms - once it's gone, it's gone, baby.
~Del Close






Link:

There is something irresistibly funny about a funeral. More basically, I think the point is that beyond the deepest tragedy, there is laughter. Even in the midst of tragedy, there is always the possibility for it.
~Del Close






Link: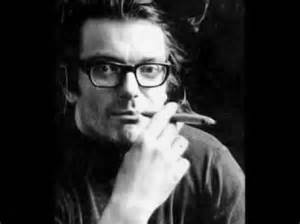 Find Del Close on Ebay!
Share:
Permalink:

Browse: