Quotations and aphorisms by
David Wroblewski

:

I set writing aside when I went into theater, and then I set theater aside and subsequently had about a 25-year career in software development. Which, by the way, is a very creative field. I equate it more to kinetic sculpture than anything else, as an activity.
~David Wroblewski






Link:

My childhood was spent with dogs, and I work with dogs surrounding me. This relationship is hardly unique - man-and-dog stories date back to ancient history, up to 10,000 years ago - but it feels that way to me. I used to have a love-hate relationship with dog stories because some got the dynamic right but most were dead wrong.
~David Wroblewski






Link:

When you're making something big, whether it's long-form fiction or a big piece of software, whatever that is, you're having a very intimate and extended conversation with the work materials themselves.
~David Wroblewski






Link:

I grew up in the middle of dairy country in Wisconsin, about as far from any major metropolitan area as you can get. I always assumed I was going to be an actor. I don't know why. I didn't have any reason to think that. In fact, when I finally did try it, when I was in college, I was really bad at it and didn't enjoy it.
~David Wroblewski






Link:

It is as true for the writer as for the reader that any novel worth its ink should be an experience first and foremost - not an essay, not a statement, not an orderly rollout of themes and propositions.
~David Wroblewski






Link: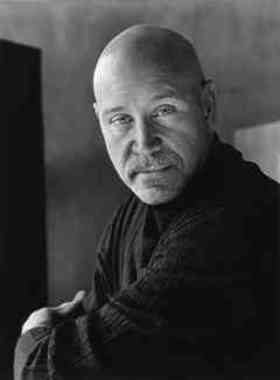 Find David Wroblewski on Ebay!
Share:
Permalink:

Browse: