Quotations and aphorisms by
David Sutcliffe

:

It's a beautiful drive across the United States. It's so interesting. I'm a proud Canadian, and there are so many beautiful parts of Canada, but the United States also has incredible diversity in its landscape.
~David Sutcliffe






Link:

The reality is I meet a lot of actresses. They're wonderful, beautiful ladies. It's pretty hard to stay away from them. You know, there's worse problems to have.
~David Sutcliffe






Link:

Acting-wise, I haven't done a lot of comedy, so I would love to work with Jane Lynch. I think she's hilarious.
~David Sutcliffe






Link:

It's a lot of fun to be able to run around with guns and scream and yell and do the kind of FBI-cop kind of stuff, which is different than what I've been doing, which is kind of playing the boy-girl thing. Its always fun to kiss the pretty girl, but sometimes, amazingly, you can get bored with that, too.
~David Sutcliffe






Link:

I'm an actor; I'm vain - you want to look good.
~David Sutcliffe






Link:

I've just become obsessed with ballroom dancing. I signed up for the introductory course, which was like a four-week thing. By the end of it, I was hooked. I love it. It's sort of flirty, but it's not sexual. I can't quit until I've got it down and I can really dance. I'm there four or five times a week.
~David Sutcliffe






Link:

Los Angeles is an amazing city to live in, but the traffic is unbelievable. It's overwhelming at times. It's the source of a lot of frustration.
~David Sutcliffe






Link: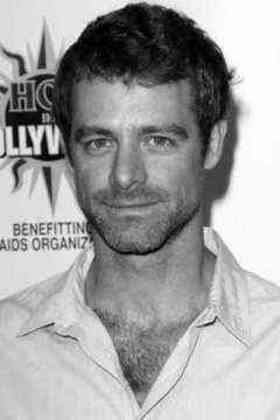 Find David Sutcliffe on Ebay!
Share:
Permalink:

Browse: