Quotations and aphorisms by
David Henrie

:

I'd like to spend a day in Jesus's life. That'd be the most insane thing ever. I would love to do that.
~David Henrie






Link:

When I was young and it was someone's birthday, I didn't have the money to buy nice presents so I would take my mom's camera and make a movie parody for whoever's birthday it was. When I'd show it them, they'd die laughing. That reaction was a high for me, and I loved that feeling.
~David Henrie






Link:

My favorite web site is probably YouTube.
~David Henrie






Link:

I don't really eat a lot of fast food, ever, but if I had to eat at one fast food restaurant, it'd be In-N-Out.
~David Henrie






Link:

Before Disney, I did other shows so I was aware of the business. They're all the same in that they're a professional environment. The only difference between a Disney show and other network shows are in the age of the actors you're working with and the age of the intended audience.
~David Henrie






Link:

I want to be able to manipulate and control my career from the creative side.
~David Henrie






Link:

Knowing what thought process goes into constructing a line helps an actor know how to deliver that line because you understand the intention behind the writing.
~David Henrie






Link:

I think the last reality show I watched was the first 'Survivor'. That was a long time ago.
~David Henrie






Link: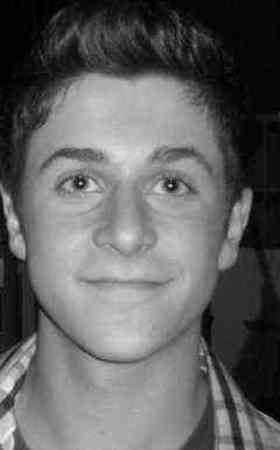 Find David Henrie on Ebay!
Share:
Permalink:

Browse: