Quotations and aphorisms by
Dash Mihok

:

My first tic was to shake my head violently. I was in karate class, and I was shaking violently. All of a sudden, I just started to notice that the teacher was looking at me, and all the kids were wondering what I was doing. I suddenly felt really strange.
~Dash Mihok






Link:

I had this tic where I touch my mouth to my knee, and I'm always screwing up my back. I've had two shoulder surgeries. My doctor just smiles and laughs at me.
~Dash Mihok






Link:

I've have a number of violent tics. With Tourette syndrome, there's not just compulsive actions, but compulsive thoughts as well. That used to scare my mother a lot.
~Dash Mihok






Link:

There's moments when you have to make a split-second decision that will form you for the rest of your life.
~Dash Mihok






Link:

In the years when teenagers really need to be connected to somebody, they aren't; especially in small towns where kids are bored and look for something to get them going.
~Dash Mihok






Link:

Here's the thing: I had never been to Boston, my whole life. Probably because I'm a Yankee fan.
~Dash Mihok






Link:

It's challenging to take on something else that is not you and make it very real and have others be able to associate with it. It's wonderful to provoke thought.
~Dash Mihok






Link:

People believe that if you can shut your Tourette's off for a period of time, then you can always shut it off. I try to explain to people that if I spent my whole life trying to control my tics, that's all I would have time for.
~Dash Mihok






Link: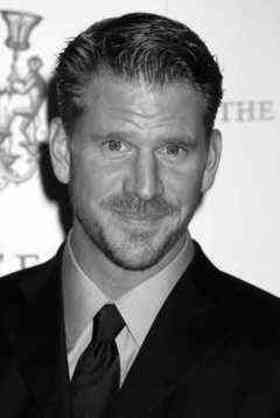 Find Dash Mihok on Ebay!
Share:
Permalink:

Browse: