Quotations and aphorisms by
Daniel Stern

:

After 'The Wonder Years,' I ended up having a voiceover career, which was something I never even knew was possible. But after the character I was playing on 'The Wonder Years,' people said, 'Oh, would you like to do a Burger King thing? And there's a 7 Up thing...' And then I got to do 'Dilbert.' I think my voice kind of fit for that.
~Daniel Stern






Link:

I remember, after graduating high school, I got a part in a play with the Washington Shakespeare Festival - a little part. But I remember thinking this would be a great way of making a living... to be an actor. I never really thought I'd make a lot of money at it.
~Daniel Stern






Link:

If you're improvising with Paul Reiser, man, you'd better hold on tight!
~Daniel Stern






Link:

My first movie ever was 'Breaking Away.' I stumbled into an incredible part in a movie that was incredible to be a part of. Peter Yates, the director, became a lifelong friend. He sort of plucked me from obscurity and gave me a life.
~Daniel Stern






Link:

I knew I wanted to act when I was around 14.
~Daniel Stern






Link:

My life is fairly normal. I didn't wake up one morning and find out that I'm suddenly a star, with people clamoring at me. I feel like I'm moving up the ladder just a little, which is fine.
~Daniel Stern






Link:

The only other thing I can really remember wanting to do besides acting was a gas station attendant. At the time, that seemed like a great job - wash the windows, pump the gas - it looks so cool coming home with black hands. There's a natural transition, from wanting to be a gas station attendant to being an actor, right?
~Daniel Stern






Link: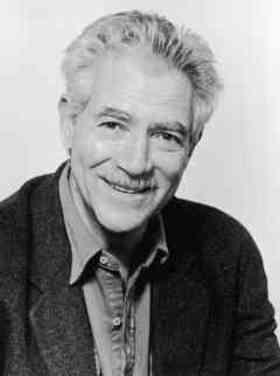 Find Daniel Stern on Ebay!
Share:
Permalink:

Browse: