Quotations and aphorisms by
Daniel Gilbert

:

The secret of happiness is variety, but the secret of variety, like the secret of all spices, is knowing when to use it.
~Daniel Gilbert






Link:

The truth is, bad things don't affect us as profoundly as we expect them to. That's true of good things, too. We adapt very quickly to either.
~Daniel Gilbert






Link:

I think good things are happening to me and will continue. I am not optimistic about the rest of the species, but I'm so blessed, it's almost scary. I'm sorry to disappoint you, but I have a wildly sunny disposition. I love to laugh.
~Daniel Gilbert






Link:

We don't believe other people's experiences can tell us all that much about our own. I think this is an illusion of uniqueness.
~Daniel Gilbert






Link:

The data says that with the poor, a little money can buy a lot of happiness. If you're rich, a lot of money can buy you a little more happiness. But in both cases, money does it.
~Daniel Gilbert






Link:

Few of us can accurately gauge how we will feel tomorrow or next week. That's why when you go to the supermarket on an empty stomach, you'll buy too much, and if you shop after a big meal, you'll buy too little.
~Daniel Gilbert






Link:

Your emotions are meant to fluctuate, just like your blood pressure is meant to fluctuate. It's a system that's supposed to move back and forth, between happy and unhappy. That's how the system guides you through the world.
~Daniel Gilbert






Link:

Part of us believes the new car is better because it lasts longer. But, in fact, that's the worst thing about the new car. It will stay around to disappoint you, whereas a trip to Europe is over. It evaporates. It has the good sense to go away, and you are left with nothing but a wonderful memory.
~Daniel Gilbert






Link:

If I wanted to know what a certain future would feel like to me, I would find someone who is already living that future. If I wonder what it's like to become a lawyer or marry a busy executive or eat at a particular restaurant, my best bet is to find people who have actually done these things and see how happy they are.
~Daniel Gilbert






Link:

The mistakes we make when we try to imagine our personal futures are also lawful, regular, and systematic. They, too, have a pattern that tells us about the powers and limits of foresight in much the same way that optical illusions tell us about the powers and limits of eyesight.
~Daniel Gilbert






Link:

No one likes to be criticized, of course, but if the things we successfully strive for do not make our future selves happy, or if the things we unsuccessfully avoid do, then it seems reasonable (if somewhat ungracious) for them to cast a disparaging glance backward and wonder what the hell we were thinking.
~Daniel Gilbert






Link:

I have everything that I could possibly want in life, from a gorgeous granddaughter and a wonderful wife, brilliant students, the best job anyone could hope for, and about half of my hair. Not the half I would have kept, but no one consulted me.
~Daniel Gilbert






Link:

I actually think the same things do make most people happy. The differences are extremely small, and around the margins. You like peach ice cream; I like strawberry ice cream. Both of us like ice cream much better than a smack on the head with two-by-four.
~Daniel Gilbert






Link:

Variety improves the things that we do too often, but it rules the things that we don't do often enough.
~Daniel Gilbert






Link: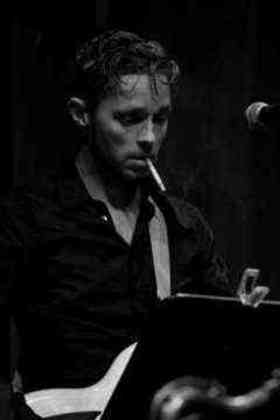 Find Daniel Gilbert on Ebay!
Share:
Permalink:

Browse: